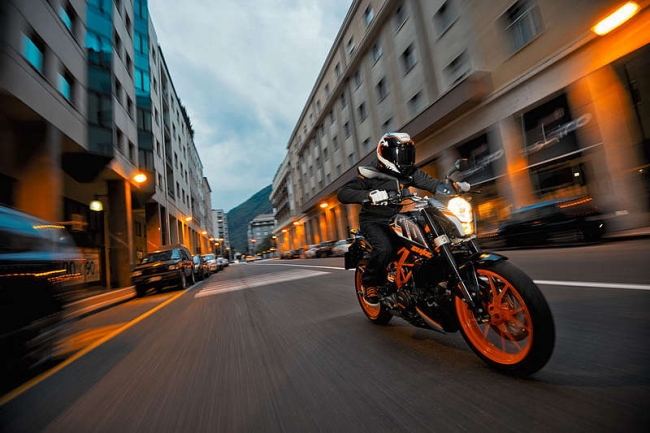 Back in 2011, when Kawasaki replaced the Good ol' Ninja 250R with a Ninja 300 (Often affectionately named the ZX-3R), there sparked a debate about a new accessory that came installed in it- The Slipper Clutch. Many of us didn't know about the functioning of it, or at least its use. Now that this premium feature is introduced in the KTM 390 series of bikes (Being purely VFM), we need to know what this clutch is all about.
A slipper clutch (also known as a Slider clutch or a back-torque limiting clutch) is a complex type of motorcycle clutch which can be named as the ABS of the Drivetrain. This has a unique arrangement of dog clutches, splinted ends and bearings which allow the clutch to slip partially or disengage partially, when the rear wheel rotates faster than the transmission usually does.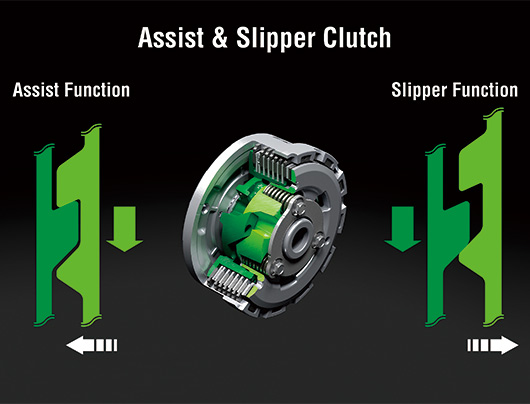 Conventionally, power is transmitted from the gearbox to the rear wheels using a Chain-Sprocket mechanism, irrespective of the engine capacity (Very few shaft drive exotics are in production though). While in a racing environment, in a scenario where you'll have to shift down 2-3 gears at once while at high speeds, the rear wheel spins with a higher speed than the transmission usually does, or during heavy engine braking . This damages the whole transmission assembly, as well as the riding experience. This is usually observed in high compression engines wherein riders can clock speeds in excess of 150 Km/h .
A complex slipper clutch can cost you a bomb, but when installed correctly and used in the environment it needs to be used, will be a bliss to ride on. The overall Riding experience will be drastically improved, along with reduced wear and tear of the moving parts in the transmission or gearbox.
The 2015 KTM 390 series offers this part as a standard fitment at no extra cost (as of now). So grab it before they get more pricey!
By:
Suraj